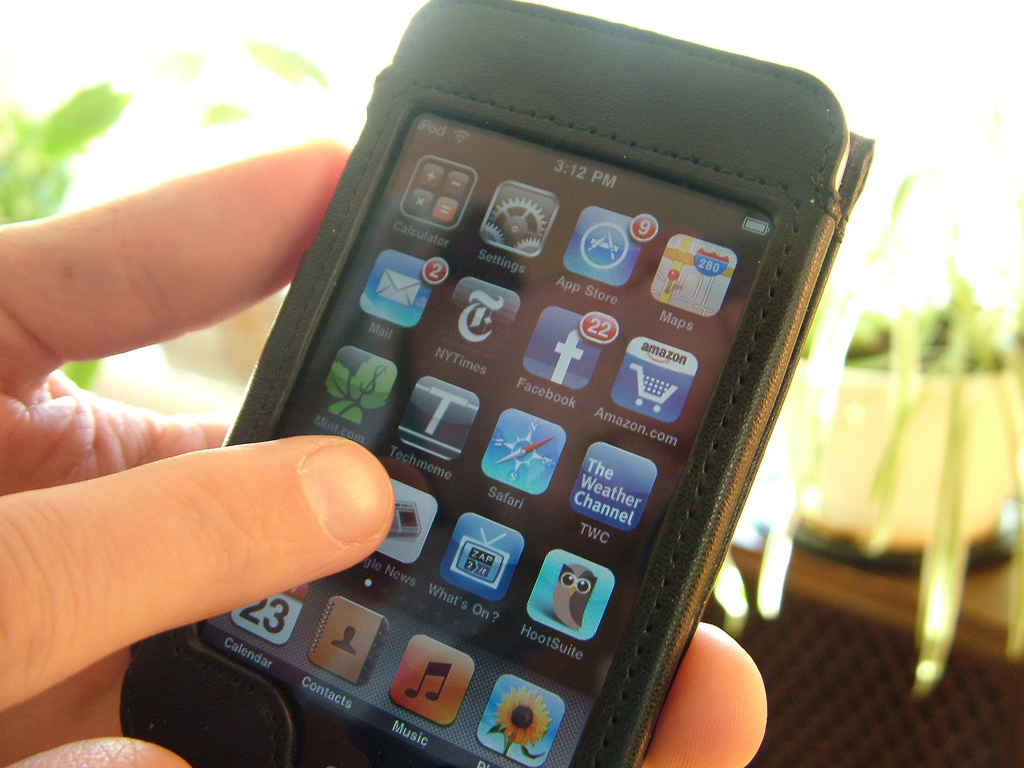 1. Gas Buddy
Shows you the cheapest gas near you. Super easy to use. You just hit one button and it uses your location info. I regularly manage to save around 20c a gallon using this app. I've discovered some gas stations that I drive past but have never paid any attention to or where the price wasn't clearly visible from the road.
2. Red Laser
This app allows you to scan the barcode of any item and the app will look for the lowest prices for that item online. I tend to keep the boxes of things like sneakers so I can easily scan the barcode and reorder an item I like. This allows me to later reorder the old model that I know I already like and can usually get at a huge discount.
3. Google Maps Navigation
You save $ instead of buying a GPS and you save gas when you avoid unnecessary driving around in circles. The app will reroute you based on traffic levels so you also save gas and time you would've spent sitting in traffic.
You might find that it suggests some short cuts on routes you often take but have never considered.
4. Viber
The Viber app allows you to make free calls to other Viber users anywhere you have a data connection. Unlike Facetime, there are versions for non-iphone users. The call quality is usually better than Skype. This app is excellent for when you're taking overseas trips and want to stay in touch with family at home, or whoever is watering your plants.
5. Hotwire.
They currently have an offer where the first time you use the app you get a $25 discount on any booking of at least $100 (can be a 2 night booking a lower rate).
6. Amazon Price Checker.
A quick way to see if something is a good deal is to see if you can get it cheaper on Amazon. The Amazon Price Checker app makes that easy,
7. Parking.me.
Put in the address or zip code and this app will show you the cheapest parking options. Not only that but it shows them on a map so you can see which is going to be in the sweet spot between cheapest and most convenient.